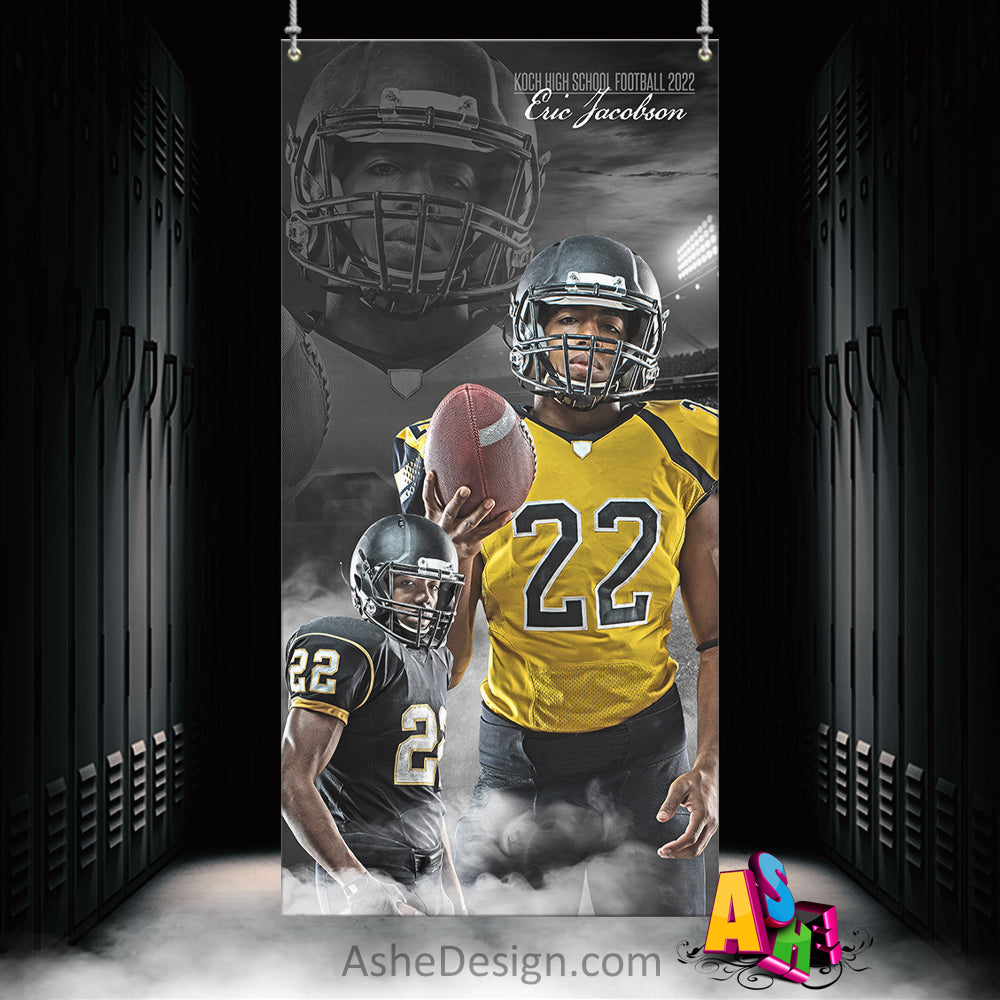 3x6 Amped Sports Banner - Dream Weaver Football
Purchase product individually or get unlimited access to the entire Ashe Design store with an All Access Membership below. No additional fee per product.



Automatically renews every month on date of purchase for $19.99. Cancel at anytime.

Automatically renews every 3 months on date of purchase for $80. Cancel at anytime.

Automatically renews every year on date of purchase for $199.99. Cancel at anytime.
Break into the sports market and increase sales with Ashe Design Amped Sports Banners Photoshop Templates. Present these multi-use, large-format vinyl banners to sports booster clubs to get new business and sell more products. Sports teams and clubs will love all the ways these banners can be used. Here are a few ideas:
1. Hang them in gyms, arenas and fields to celebrate young athletes. Make one for every team member or just seniors or captains.
2. Celebrate athletes final year in style when you display these banners on senior night.
3. Showcase banners at the team banquet; they make the perfect decor.
4. Finally, give them to athletes as a lasting memento they can proudly display for years to come.
Try RemoveBG now. We just love how easy it is to cut your images out of their backgrounds using RemoveBG and use it for all of our extractions. Watch the following video tutorial as we show you how to easily remove image backgrounds in seconds! We also have an infographic here detailing the basics of background removal using Photoshop.
Download Links include
(1) 3'x6' layered .PSD file (150dpi)
Locker Room Mockup NOT included (for display purposes only)
How To Guide
Photoshop Masking Tutorial
Compatible with Photoshop; Photoshop Elements
Compatible with Mac & PC
National Archive (Free Font)

Steelfish (Free Font)
---
More from this collection